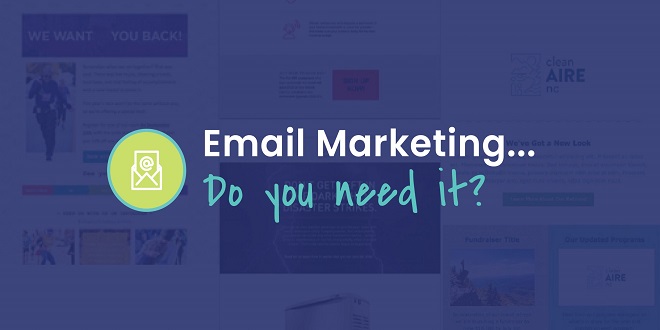 Email marketing is an essential part of any digital marketing campaign. Email marketing is a powerful tool to reach customers and build relationships with them. It is one the most cost-effective digital marketing strategies and can be used to reach many audiences. Email marketing allows you to target and segment your audience, create customized content, and deliver targeted messages to each customer.
Email marketing is an essential part of any digital marketing strategy. It can reach customers cost-effectively and establish trusting relationships. This blog post will explain why email marketing is so important in digital marketing and how to use it to engage your customers. We will discuss how to set up email campaigns that are effective, how to create engaging content, and how you can track and measure your campaigns' success.
Email marketing has many benefits
Email marketing is an integral part of digital marketing and offers many benefits for businesses. Email marketing has a number of key advantages, including its cost-effectiveness. Email campaigns are easier to create and send than traditional mail such as printed brochures and postcards. They can also be customized to meet individual customer needs, which allows businesses to increase sales using less resources.
Email campaigns are also more effective than other marketing methods because they reach a wider audience. Businesses can target specific customers to ensure their message is reaching the right people. Email campaigns are a great choice for businesses that need to quickly reach their target audience.
How to create an email that is effective
A successful digital marketing strategy will include an effective email. It is crucial to write a concise and clear email that grabs the attention of your readers and encourages them take action. The content should be targeted to the audience and include information about the product/service being promoted. Emails should be optimized to work on both mobile and desktop devices as many people access their email via their phones. The email should also include a call to action (CTA), which encourages the reader take the next step such as signing up for your newsletter or visiting your website. These best practices will ensure that your email marketing campaigns are successful.
Designing email templates
Email marketing is incomplete without email templates. After determining your target audience, create an email template that resonates. You should make the template look professional, have relevant content and include calls to action that encourage readers to take action. It is also important to test your email templates on different browsers and devices to make sure it looks great across all platforms. Email templates are essential to any email marketing strategy.
Set up an automated email marketing campaign
An effective way to make sure your marketing messages reach your target audience is to set up an automated email campaign. Automated emails allow you to create personalized messages for each customer, based on past behavior. You can also schedule emails to go out at certain times, and automatically follow up with customers who haven't opened an email before. Automated email is a great way for customers to stay engaged. They have been proven to increase customer satisfaction as well as boost sales.
Measuring the effectiveness of email
Email effectiveness measurement is an important part of any email marketing strategy. You need to measure and track the effectiveness of your emails so that you can see how they reach your target audience. This will allow you to adjust your strategy and fine tune your email campaigns. Metrics such as open rate and click-through rates, as well as conversion rate, are important to measure email effectiveness. Also, you should pay attention to how many people respond to your emails and what types of engagement they create. This data will allow you to determine which strategies are effective and which ones need to be changed.
Email marketing is an integral part of any digital marketing strategy. It allows businesses to reach more customers, build relationships with them and ultimately increase conversions and sales. Businesses can ensure that their subscribers are informed about new products and offers by using the right email marketing strategy. Email marketing can be a cost-effective and efficient way to promote products or services. Analytics tools can help you measure its success.